S10V8.COM USES UNITED PARCEL SERVICE - UPS, FedEx and USPS.
Most parts ship within one business day if ordered Monday thru Friday before 3pm Eastern Time.
The Map below shows average shipping times. We do our very best to get you your order as soon as possible.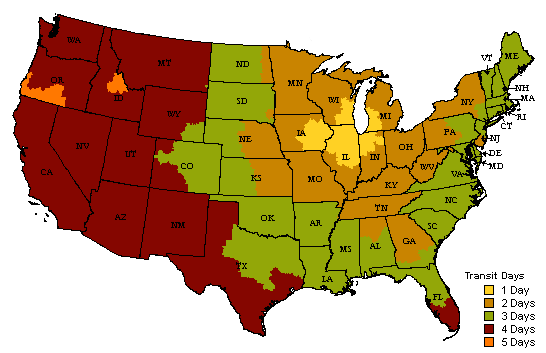 Return Policy
We have a 15 day return policy for items that are not used, we can make exceptions to this and do so often, it may be for store credit.